Concrete Driveway & Patio Installation in Murfreesboro & Smyrna, TN
Call today for your FREE estimate,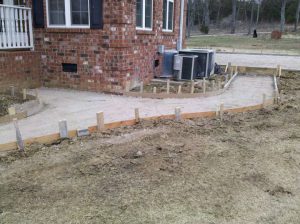 Don't take our word for it – we have an A+ rating and accreditation from the Better  Business Bureau (BBB).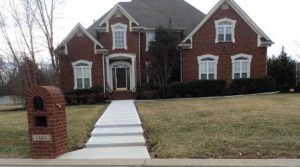 Are you home's concrete sidewalks or steps unsafe?
If your steps are beginning to crumble or your sidewalk is cracked and missing pieces, then your family is in danger. Properly installed concrete will last for many years so invest in your future today.
Expert sidewalk and step installation
– Design new steps and sidewalk to personal taste
– Choose from a variety of decorative finishes
– Complete removal of old concrete
– Grading and excavation
– Pour concrete at least 4 inches thick
– State of the art equipment
– Thorough clean up process
Renovate your home's exterior
After your steps and sidewalk is replaced, your driveway will be screaming for some TLC. Then you'll find you want to give your patio a new look. Affordable Driveways and Patios by Glen provides all of your concrete needs in one place.
 We will tear out and replace any broken or damaged concrete with ease. Learn more about why concrete is a superior product.
Concrete Sidewalk Gallery