Concrete Foundations - Murfreesboro, TN
Call today for your FREE estimate,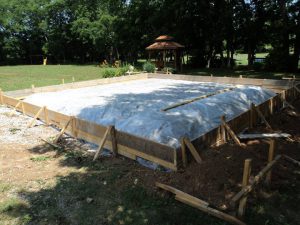 Your Brentwood, Eagleville, Franklin, LaVergne, Murfreesboro, Smyrna, Rutherford County and Woodbury hometown concrete contractor.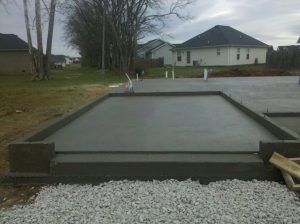 Residential and commercial foundations
When pouring the foundation of your new home or business, you need it done right the first time. A properly graded and poured foundation is the first step in your home construction.
Foundation specifications:
– Vapor barrier as required by code
– Compacted gravel
– Rebar reinforcement as required
– Commercial fiber concrete reinforcement
– Smooth trowel finish
– Constructed to meet/or exceed code requirements
– Suited to residential or commercial applications
You'll never need a subcontractor
When you use Affordable Driveways and Patios by Glen, one contractor will complete all of your concrete installation. Choose from a huge selection of decorative stamped and colored concrete for your driveway, steps, and sidewalk.
We also specialize in patios, garages, and vehicle slabs. You will enhance your home's curb appeal while saving money.
Concrete Foundation Gallery